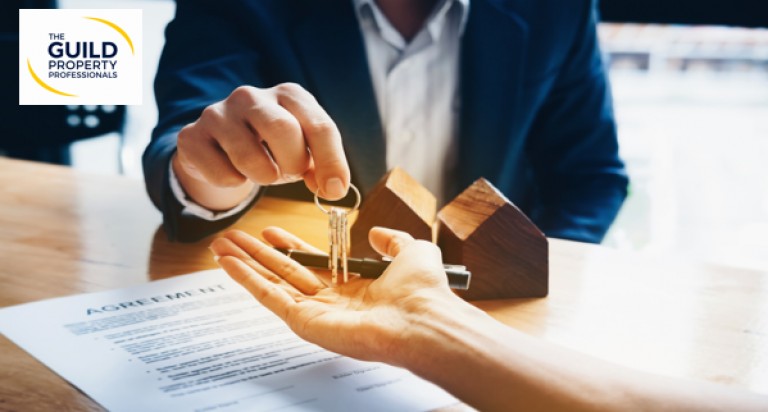 When it comes to choosing which estate agent to sell your home, it can often feel like you're splitting hairs. They all claim to offer the best solution by getting you the best price for your property. But is this all that moving home is about? Good estate agents will take the stress of moving home out of your hands. So how do you find one that you can trust to look after everything for you, while still achieving the best possible price? The answer is simple, look for The Guild badge! Here's an insight on why your local Guild Member can help you secure the best result.
Marketing & Exposure
National & local exposure
Finding a buyer for your home isn't just about listing it on a search portal and getting loads of buyers through the door for viewings. You want to find committed buyers who are actively looking for properties like yours in your area, and this takes the work of a local agent who really gets to know their buyers. As independent estate agents, Guild Members have the best of both worlds: local expertise and national exposure. Did you know that 15% of buyers are actually looking to move away? Guild Agents are able to find buyers who are looking to move to the area by working with their fellow Members to gain leads and insights. They also share syndicated websites featuring a national search, which means that your property would be visible on hundreds of estate agents' websites across the UK.
Property magazines
Lifestyle and regional magazines promote properties of all Guild Members located in a specific region alongside engaging lifestyle content. Distributed through Members in the region, your property details will be in the hands of potential buyers living within 50-mile radius of your home.
National Property Centre – Park Lane
The National Property Centre on Park Lane, Mayfair, is another very lucrative marketing resource, and your local Guild Agent can promote your home on the external touchscreens 24/7 to target the London investor market.
Professional marketing
Marketing your home professionally is very important for attracting the right buyer for your home. Guild Members can work directly with an expert Graphic Design Studio to create eye-catching material that will wow-buyers and encourage them to arrange a viewing.
Trust & Confidence
Training schemes
A surprising number of estate agents in the UK are not professionally trained, and The Guild is turning this around. Through our training schemes, your local Guild Agent can train their staff so they are all up-do-date with the latest changes in legislation and 'best practice'. This means that our Members can ensure they are equipped to offer guidance to help you the make right decisions during your move.
Redress schemes
All Guild Agents must be members of The Ombudsman or RICS, the leading industry redress schemes, so you can rest assured that any problems will be dealt with efficiently.
IT & Intelligence
Videos
By choosing a Guild Member, you will have an access to highly professional videos that can be produced for your property to give buyers a virtual tour of your home, providing a more detailed impression of your property.
Electronic magazines
Your property can be promoted within your Guild Members' electronic magazines, which are sent directly to buyers who are actively looking in your area.
Responsive websites
Guild Agents can have responsive websites designed and created, meaning your property details will be easy to view on laptops, tablets and mobile devices.
Additional Services
Conveyancing, removals and mortgages
Taking the stress out of moving home comes down to more than just selling your property. Guild Agents can help their clients to choose a suitable mortgage and find an expert conveyancer. They also have access to a number of local removal companies that can help pack and unpack your belongings to get you settled in your new home.
To find your local Guild Member, please visit the website.