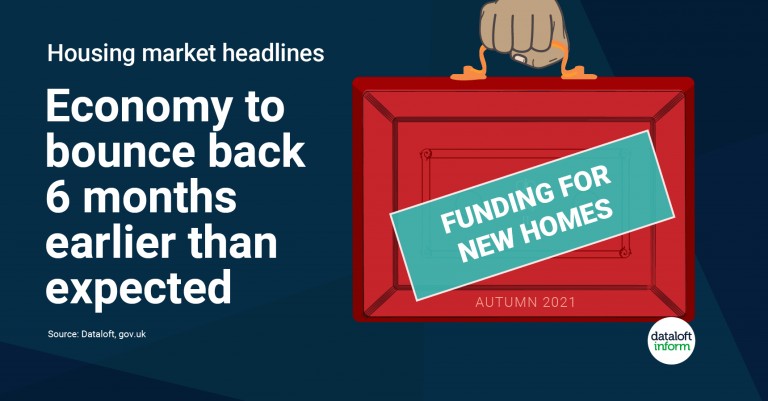 The Chancellor described the economic picture as "strong" in the short term, with the Office for Budget Responsibility expecting the economy to return to pre-pandemic levels 6 months earlier than expected (by 2022).
Key housing market announcements included funding for new homes, brownfield land and the removal of dangerous cladding, funded by a 4% developer tax (firms with profits over £25m).
To turn Generation Rent into Generation Buy, the government is building on existing commitments by confirming a nearly £24 billion multi-year settlement for housing.
The Chancellor has also promised £65 million to improve England's planning system, including digitisation to allow easy access to local plans. Source: Dataloft, gov.uk
••• This four-part gif is also available as separate jpegs from the charts library.