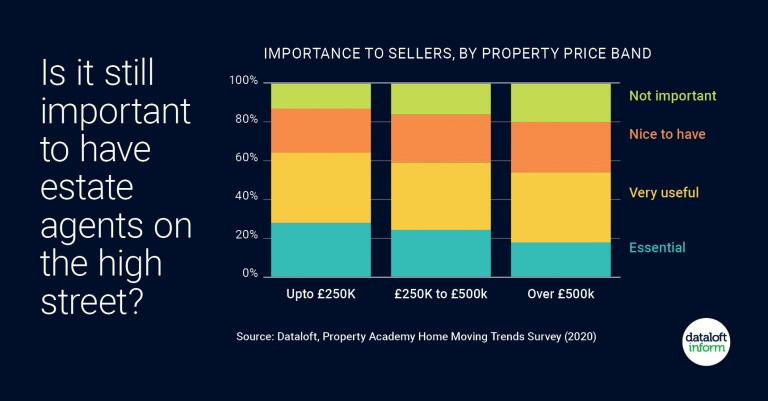 With the lifting of all restrictions in England on Monday 19th July, albeit longer in Wales, it is anticipated that footfall on UK high streets will rise.
For those selling lower value properties (up to £250k) and who had sold before, the high street presence was most valued.
Just 35% of those selling a first property deemed it essential or useful, doubling to 70% for previous sellers.
High Street offices have long been considered good for brand awareness, however portals and the use of social media platforms are every ever increasing in importance. Source: Dataloft, Property Academy Home Moving Trends Survey (2020).