Average price tag on a home in Britain has topped £350,000, says Rightmove
Sellers were typically asking £354,564 for a property in March, which is 1.7% or £5,760 more than in February, the property website revealed.
It is the biggest monthly increase seen at this time of year since March 2014.
Rightmove has commented that this unprecedented price level is "being stoked by the greatest imbalance between buyer demand and the number of properties available for sale that we have ever measured at this time of year".
Industry reaction:
Kate Eales, head of regional agency at Strutt & Parker, said "The market continues to be competitive with demand outweighing supply, driving up house prices across the country. But despite historically low stock volumes dominating headlines over the past few weeks, we're beginning to see incremental increases in the number of homes coming to the market as we enter spring.
"The increase in demand for larger homes is evident as buyers search for more space including room for a home office. The trend of a significant number of people planning to work from home for three days a week or more in the longer term has created new hotspots across the country for part-time commuters including Shropshire, North Cotswolds and Suffolk. Regional price increases have been bolstered by buyers who have adapted to this competitive market by looking to neighbouring towns and villages to what may have been their preferred location."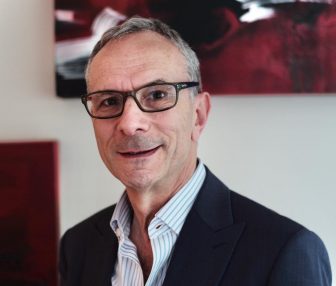 Jeremy Leaf
Jeremy Leaf, north London estate agent, commented: "Although Rightmove reports that asking prices aren't rising quite as rapidly this month compared with last, overall the numbers are still strong, reflecting the continuing huge mismatch between supply and demand.
"In our offices, we have found stronger interest in higher value, larger family homes where buyers seem to find it easier to shrug off concerns about rising interest rates and events in Ukraine having an even more serious impact on household expenditure than previously. Nevertheless, transaction numbers are down a little from the heady days of most of last year, and transaction times are lengthening.
"Flats are a different story, particularly those without outside space and good connectivity, where stretched affordability and deposit raising is more of an issue. As a result, flat prices will probably soften rather than correct but are certainly not going out of fashion completely now hybrid work patterns are more firmly established."
Tomer Aboody, director of property lender MT Finance, says: "With another jump in asking prices, buyers are not risking hanging around in order to secure their new home, prepared to pay record prices due to lack of supply.
"Motivated buyers are taking advantage of current low mortgage rates before further, anticipated increases, are introduced.
"Sellers are cautious about not being able to find a home for themselves to buy, but some are taking the risk, selling at record prices with the view to waiting for the market to cool a little and renting in the meantime. They may hope that there will be less competition at this point, and therefore they will be able to buy at a lower price point."