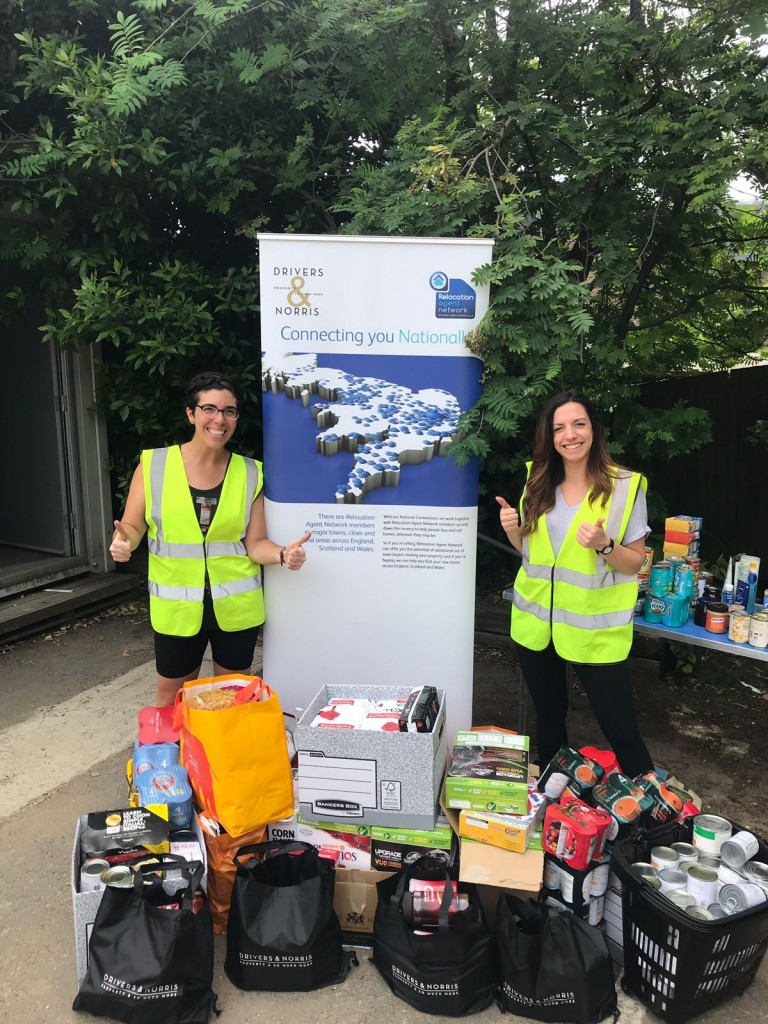 Relocation Agent Network is delighted to announce that it has been shortlisted in the Agents Giving Fundraising Champions Awards 2018, in the Best Industry Supplier Fundraising category.
The best Industry Supplier Fundraising Award recognises the efforts of suppliers who organise fundraising events and
support charities and causes by donating time or services. Relocation Agent Network's submission this year focussed on its #OneThousandItemsofFood event, which saw its members across the UK collect more than 6,500 items of food and vital supplies for the nation's foodbanks. (Smashing its original target to collect 1,000 food items.) For more than 13 years the Network has also used its National Conference and Awards Dinner, held this year on 23 November, to raise money for charity, through silent auctions, raffles and parlour games.
Agents Giving is a fantastic charity that works with UK estate and letting agents and their suppliers to encourage and support fundraising activities. The winners will be announced at The Agents Giving Christmas Charity Ball on 7 December at the Marriott Grosvenor Square.
Richard Tucker, Relocation Agent Network's Managing Director comments, "We are so proud to have been shortlisted in the Fundraising Champion Awards 2018, which are a fantastic way of recognising the extraordinary fundraising efforts of both agents and suppliers in our industry. Relocation Agent Network's fundraising events demonstrate a truly collaborative team effort amongst our Network members. No matter where they are in the UK, they always get behind our fundraising initiatives and help us to make it a success."