More than four years after the Renters Reform Bill was first pledged by Theresa May's government (April 2019) which at the time was described as a "step change" in protections for renters, ending Section 21 evictions and giving landlords and tenants more rights, the industry is still waiting for the legislation to be implemented.
The government showed it remains committed to the policy, amid industry uncertainty caused in part by the ill-fated Truss administration when it finally introduced its long-delayed renting reforms into parliament in May of this year.
The Bill included nearly all of the measures outlined within the Fairer Renting white paper, which pleased most of those campaigning for change within the sector, with a view to giving renters greater powers.
However, progress of the Renters Reform Bill through the House of Commons has been unexpectedly slow, with no date for the 'second' reading.
It is considered unusual for a Bill to take this long to move from a first to second reading, with the committee stage, third reading, and finally Royal Assent still needed.
The National Residential Landlords Association says it could take up to 18 months for many elements of the Renters Reform Bill to become law. That would take the timescale roughly up to the time of the next general election, which is widely expected to be late 2024.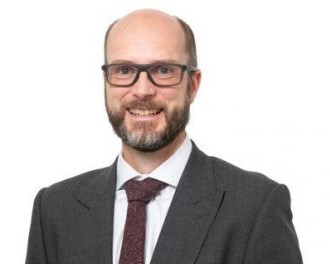 David Smith
So is the government serious about implementing the Renters Reform Bill into law?
David Smith, head of property litigation at JMW Solicitors, commented: "As pointed out by Ben Beadle [chief executive of the National Residential Landlords Association] the government has announced all business for Parliament up to the summer recess with no mention of the second reading of the Renters (Reform) Bill. This is something of a surprise as government sources had told me that this would happen before summer recess.
"In principle, this could involve a second reading when Parliament returns in September but in practice, Parliament is only back for a short time before immediately going back into recess for party conferences. After that, we also need to have a budget and [probably] a King's speech before December so there is not actually a huge amount of time to do this before Christmas.
"Surely the government is not reneging on its commitment to the Bill…again."