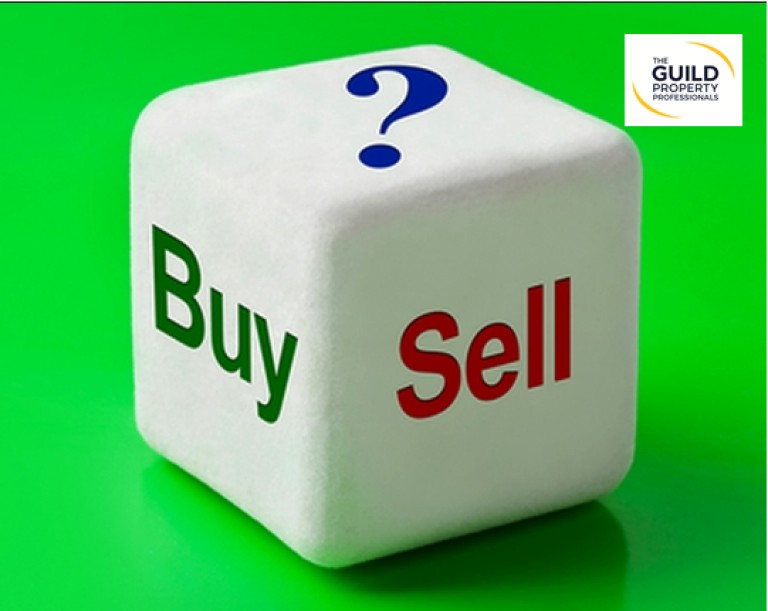 It's a classic question: should I sell my current home before buying my next home? There's no straightforward answer to this complex dilemma. A great deal of your decision depends on your situation and how quickly you need to move.

We've created a list of pros and cons to help you decide which option is best for you. Remember, there's no correct way of approaching the property market, and keeping your options open means you won't miss a valuable opportunity.

Selling first - The Pros

The Power of Negotiation – By selling first, you have the advantage of time and, therefore, you shouldn't have to lower your asking price in order to sell quickly.

Strong Buying Position – When it comes to buying, you will be in a strong position as you can move quickly. This is often attractive to those who are keen to sell, which allows you to negotiate a competitive price for the property. You're also in a favourable position to other buyers and this can help you to secure your dream home if you're in competition.

Knowing your Costings – Once you've sold your home, you know how much you can afford to spend on your next property. This can make your property search much more practical and straightforward.

Selling first - The Cons

Missing your Dream Home – If you concentrate on selling your home first, you could let your dream home pass you by. It's advised that you keep your eyes open for properties coming to the market while you're selling to avoid missing out on that ideal home.

Priced Out – If house prices are rising, you might be disappointed with the houses that you can afford once you've sold. Use the expert market knowledge of your estate agent so you can stay on top of the market and avoid getting priced out.

Renting – In order to keep your buyer, you may have to move into rented accommodation and put some of your furniture into storage if you haven't bought your next home. This can be costly, but it puts you in a strong position when you want to make an offer on your next property.

Buying first - The Pros

House Viewings – With no pressure to move out of your existing home, you can enjoy the buying process and take the time to look into different areas and houses.

Secure your Dream Home – If you've found your dream home, it can be a good idea to buy first to secure the property while you have the opportunity.

Rising House Prices – If house prices are rising, you can buy a property while it's still in your price range and avoid getting priced out of the market.

Buying first - The Cons

Quick Sale – You may have to accept a lower offer on your existing property in order to sell your home in time.

Two Mortgages – Buying first could leave you in the precarious financial position of having to pay two mortgages at the same time if your current home doesn't sell quickly enough. You could get a bridging loan to cover the transition but be aware that rates can be high. Another option is to rent out your existing home, but this gives you the added pressure of being a landlord whilst trying to move.