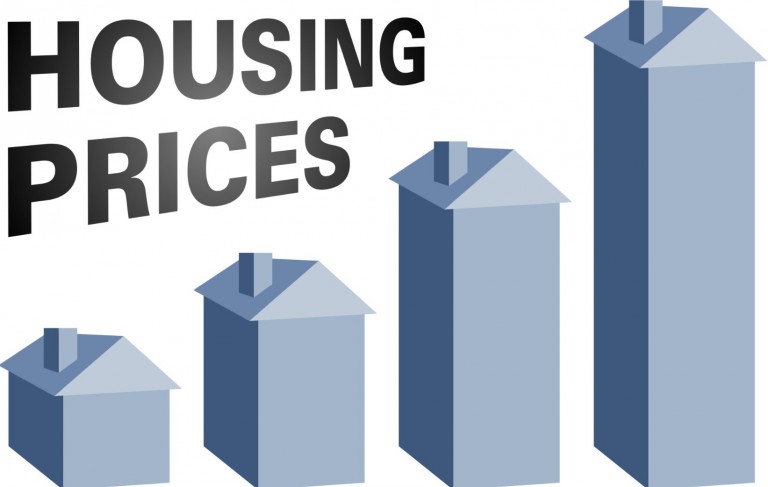 House prices rose almost three per cent at the start of 2019 compared to the same period last year, new figures revealed today.
Annual house price growth hit 2.8 per cent in the three months to February compared to the corresponding time in 2018, Halifax's house price index said today - much higher than the 0.8 per cent growth in January.
The value of UK homes rose 5.9 per cent month-to-month, Halifax added, seeing the average UK house price hit £236,800.
Measured on a quarterly basis, growth hit 1.8 per cent as a lack of homes on the market buoyed prices.
Halifax managing director Russell Galley said: "The shortage of houses for sale will certainly be playing a role in supporting prices.
"Annual house price growth at 2.8 per cent is within our expectations, but is fairly subdued compared to 2015 and 2016, when the average growth rate was 8.3 per cent.
"People are still facing challenges in raising a deposit which means we continue to expect subdued price growth for the time being. However, the number of sales in January was right on the five-year average and, at over 100,000 for the fifth consecutive month, the overall resilience of the market is still evident."
Unreliable indicator?
However, Howard Archer, chief economist to the EY ITem Club, said Halifax's February jump was "completely off the radar" after Nationwide warned growth was at an anaemic 0.4 per cent.
"The Halifax house price measure has been particularly volatile in recent months and the sharp monthly movements have been out of kilter with other measures," Archer added.
Samuel Tombs, chief UK economist at Pantheon Macroeconomics, agreed, calling Halifax's jump "implausible".
"We have little confidence in Halifax's index as a reliable indicator of the housing market. Its extreme volatility … undermines its validity," he added.
Lucy Pendleton, founder and director of independent estate agents James Pendleton, called the market volality "a ricocheting bullet".
"At first glance this monthly surge could be a bout of pre-Brexit confidence but nothing has changed," she added.
"The more likely answer is that in key areas low supply is squeezing those buyers who have a need, rather than just a desire, to move and just can't put it off any longer."
"There is no doubt that the shortage of supply is a significant factor in the uplift," said Jeremy Leaf, north London estate agent and a former Rics residential chairman.
Will UK house prices rise after Brexit?
Tombs said that while a Brexit deal would revive the housing market, it would only work as a short term fix, warning that it would also lead to a rise in interest rates.
"With loan-to-income ratios at a record high, even modest increases in mortgage rates will greatly dampen house price growth," he predicted.
"As a result, we still expect the official measure of house prices to rise by just 1.5 per cent over the course of 2019."
Mark Harris, chief executive of mortgage broker SPF Private Clients, said that a Brexit decision will spur sales - but won't bolster prices.
Read more: Here's how much London house prices would suffer in no-deal Brexit
'Brexit has created some pent-up demand and when we get a decision, whichever way it goes, we expect to see a spike in activity, not prices," he said.
Leaf said he hopes for a "more balanced market" if Brexit negotiations make more progress, saying: "The reasons behind [the drop] are certainly not just to do with Brexit as we consistently hear on the doorsteps - affordability and tough lending criteria as other factors.
"Local factors are also highly relevant and activity varies quite a bit from area to area."
Via City AM