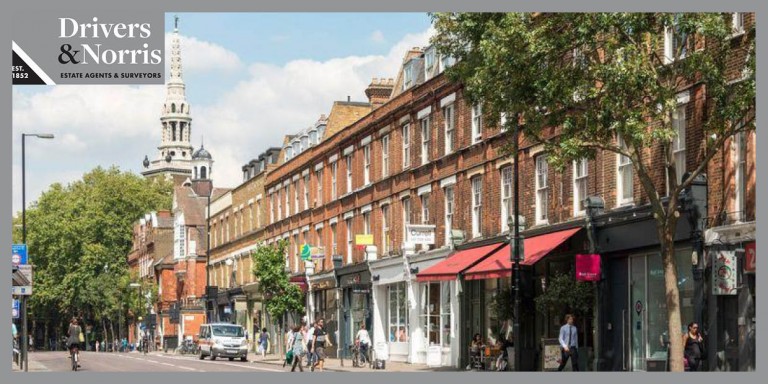 Residential property prices increased by 6% in 2020, the latest data from Halifax shows, but the lender, like many agents, is predicting downward pressure on values, at least in the short-term.
The average price of a property in the UK reached a record high of £253,374 in December, up £14,295 year-on-year.
Pent-up demand, fuelled in part by the stamp duty holiday, led to higher prices across most parts of the country, but the signs are that values will slow in 2021.
"With the pace of the UK's economic recovery expected to be constrained by the renewed national lockdown, and unemployment widely predicted to rise in the coming months, downward pressure on house prices remains likely as we move through 2021," said Russell Galley, managing director at the Halifax.
The latest data from the mortgage lender suggests "the party is winding down", according to Jonathan Hopper, CEO of Garrington Property Finders.
He commented: "2020 as a whole was the ultimate rollercoaster year, with average prices jumping by 6% as months of lockdown living forced many people to look in the mirror and ask themselves the key question – can I make do where I am, or do I need to move?
"Thousands have concluded that they want more from their home – more space, somewhere comfortable to work and better living."
Lucy Pendleton of James Pendleton concurred: "The simple truth is that extra space has become non-negotiable for legions of homeowners with families, and the usual winter slowdown has met the immovable force that is hundreds of thousands of people all trying to jump to larger properties at the same time."
David Westgate, group chief executive at Andrews Property Group, believes that while 2020 was the year of two halves for the property market, 2021 could be the year of the first two quarters.
He said: "The property market was paralysed during the first lockdown, waking up with gusto when restrictions were lifted as pent-up demand and the stamp duty holiday ignited a buying frenzy.
"Now, the country has plunged into lockdown once more, and pent-up demand will build again, to be unleashed around early April when tens of millions of people will have been vaccinated, and the gloom lifts.
"Lockdown 3.0 feels different from the first because we can see the end in sight, if the government's vaccination programmes go to plan."
To describe 2020 as a tale of two halves for the housing market is an "understatement" in the view of George Franks, co-founder of Radstock Property in London.
"The property market went from zero to hero last year," he said.
"December activity levels, just like the entire second half of the year, were defined by the mad stampede of buyers to beat the stamp duty deadline, which many are calling for the Treasury to now extend given the new national lockdown," he added. "March is shaping up to be an extremely important month not just for the property market but the economy as a whole."
via Property Industry Eye